Posted By: Anonymous
Show us your desktop... -

2nd Jun 2011

8:19pm
Following on from the mobile apps thread, you may have guessed I have a thing for screenshots

So, show us what you look at all day?
I don't use my laptop much, as I prefer to leave computers at work where they belong, so browsing and posting etc is done on my iPad. I won't post anymore pictures of that, don't worry!
I prefer the minimalist look so my desktop wallpaper looks like this, half way up the Eiffel Tower!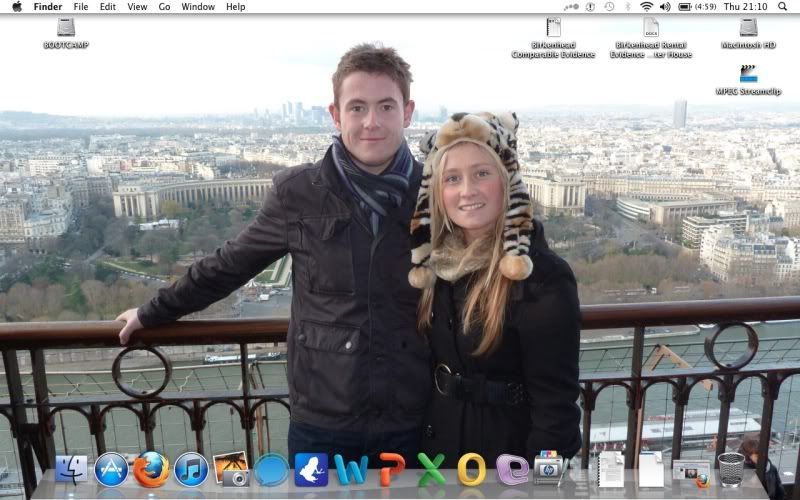 I'll see if I can sort out screenshots of my iMac and work PC later on.
Work screenshot at this time requires bootcamp and VPN.